HOME OF LASANG TIBETAN TERRIERS
Welcome to the home of the Lasang Tibetan Terriers, Tibetan Terriers joined the household in 1984. Our first champion Gaycetta Bruin a beautiful cream male winning B.I.S (Best In Show) at the Tibetan Terrier breed club show, 5 CC's (Challenge Certificates) & 9 Reserve CC's. Gaycetta Bruin features in most of our pedigrees being the grandfather to winning dogs that are in the show ring today.
***********************************
We've finally managed to win out of Grade 2 agility into grade 3!! Whilst we were at this agility show we met another Lasang!! Her name is Lasang All About Eve with her owner Sue! she managed to get a 3rd place in the same class we won! she also got a clear round! Read more.........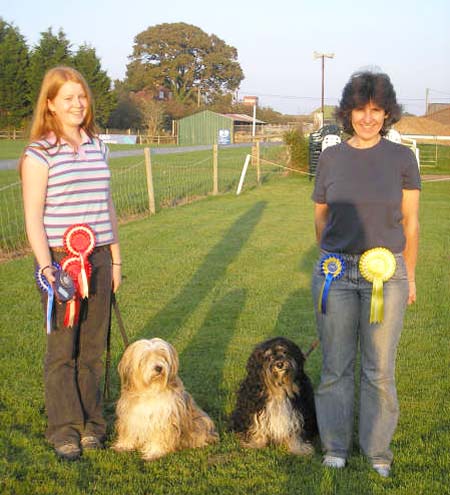 ***********************************
All stock is Eye Tested and Hip Scored by the BVA scheme
Potential Show puppies or just lovely companions.
Puppies often available
The Kennel Club Accredited Breeder Scheme



---------- © Lasang Tibetan Terriers 2000 - 2018 ----------